Editorial Reviews: That Woman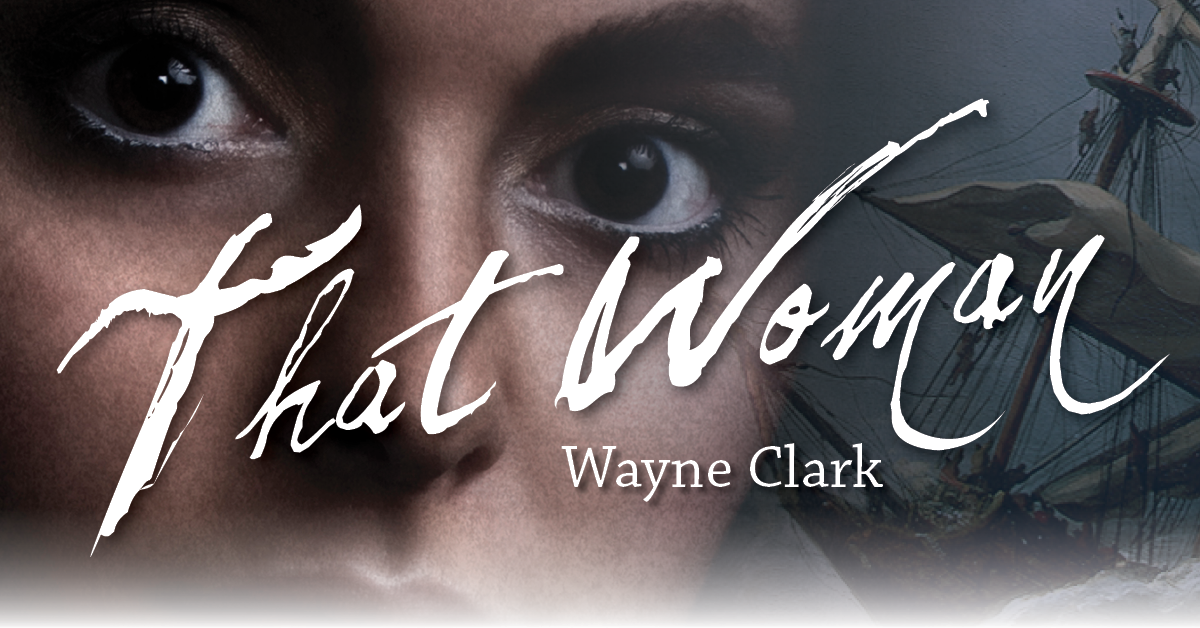 Readers' Favorite
May 28, 2017 on Readers' Favorite.com | 5 stars
"Listen," Gabriel Da Silva told his two children, Sarah and Jacob, "listen well because I am preparing you for life." These arresting words open That Woman: Beating the Odds in Colonial New York by Wayne Clark, a historical novel that deals with kidnapping and a woman's incredible courage. At a time their mother dies of illness, seventeen-year-old Sarah's father is facing bankruptcy. The day that the merchant tries the final bid to save his family, Sarah and her brother, Jacob, are kidnapped and sold. The two kids are boarded onto a ship bound for New York where they will be sold to separate masters. Read on to discover how Sarah uses her intelligence, secrets learned while on the ship, and her will to be free to outwit the vilest and most cunning merchant in New York.

Wayne Clark could be the new Jeffrey Archer, another master of the plot. His That Woman: Beating the Odds in Colonial New York is a story that held me in ways I never could have imagined when I started reading. The characters are very compelling, each with a solid background and each born from a powerful conflict. The duel between Sarah and her new lord raises the stakes of the conflict in this novel and the reader becomes very keen to watch how it ends. Here is a story that dramatically captures the spirit of colonialism and slavery, with a masterful handling of the theme of freedom. Readers are taken on a roller coaster ride to colonial New York to witness a drama that will take their breath away. It's utterly mesmerizing and tantalizing.
Reviewed by Romuald Dzemo for Readers' Favorite
---
IndieReader
Verdict: THAT WOMAN, Wayne Clark's tale of forced servitude and revenge in pre-Revolutionary War New York hums with injustice, and the reader thirsts for the violated character, in every sense of the word, getting even. Along the way, Clark makes New York City, already a money-drenched melting pot, as much a character as any of the participants.

May 22, 2017 | 4.0 stars

THAT WOMAN, Wayne Clark's tale centers on a 17-year-old female forced into indentured servitude, and treated in every possible way, as the "master's" "property." Once freed, she seeks pay-back amidst the hard-scrabble, impersonal, money-obsessed New York.
Because of the brutality of slavery, the institution of indentured servitude is usually treated as much more benign, even beneficial to said servant. The promise of service earned the worker passage to the New World, with its fluid class structure, they otherwise could not have afforded on their own. Unlike slavery, the period of servitude was limited. Moreover, because, more often than not, the indentured servant belonged to the same race-white-as their "master," there was no justification on the part of the latter to treat their workers as sub-human.
In Clark's hands, indentured service possesses all the brutal features of slavery. As with the Africans seized from their families by Europeans, the 17-year-old Sarah, and her 19 year-old-brother are torn from their father in France, impressed into indentured servitude, and taken across the ocean to New York City. Despite being educated and skilled (she serves her sentence as a book-keeper), the all-too-common fate associated with black female slaves is visited upon Sarah when her merchant "master" rapes her for two years. The smugness, expressed even today, by the North that they were more morally clean than the South because they didn't have a slave system is demolished by Clark's portrayal of indentured servitude.
Once "free," Sarah plots her revenge against her rapist and the outraged reader roots for her. Like Raymond Chandler's LA, the city that serves as a backdrop is as much a character as any of the participants in the novel. Already colonial New York is fitting the stereotype that even lifelong residents today accuse it of being: cold, uncaring, greedy, and subscribing to an economic version of Social Darwinism, where one's status is determined by the size of their wallets–or, to be more contemporary, their "purses" (Southern intellectual defenders of slavery in antebellum days made the same points about capitalist New York, arguing that their system was much more caring because slaves were "family members," and thus treated with love).
New Yorkers countered that their system was much more democratic in that anyone, regardless of station, could become rich through their own labors. But even a cursory glance at the features of the region revealed that slavery wasn't used, not because of any moral reasons, but because it was not a money-making proposition. With its cold climate, no crop could be grown (by contrast, the South grew rich from its semi-tropical weather hospital to growing cotton and the addictive tobacco), and thus other ways of making money had to be found; the solution was found in investment and ship-building.
In Wayne's skillful hands, colonial New York may remind readers of modern-day China. As with colonial New York, China has today adopted capitalism with its more brutal features while still retaining the repressive controls of Communism. Readers, particularly Northern ones still nursing a grudge about the South, may object to Wayne's uncompromising attacks on indentured servitude and New York City. But if it is possible for them to shelve their shop-worn Northern prejudices, they will carried along in an effective tale of revenge.
~Ron Capshaw for IndieReader
---
Kirkus Review
In 1748 on a stormy night, 17-year-old Sarah Da Silva and her 19-year-old brother, Jacob, children of Jewish merchant Gabriel, are kidnapped from a pier in Bordeaux, France, and sold into indentured servitude in New York City. Because they are educated and skilled, Sarah works as a bookkeeper for Zachariah Croman, a prominent merchant, and Jacob as an apprentice to Henry Fitler, a master engraver. Although they toil only blocks apart, the siblings do not see each other again for two years. Their reunion is facilitated by Noah, a free black man who befriends Sarah one night when he finds her crying on the street. For two years, Croman has been raping Sarah, and now she swears retribution. She obtains her freedom, but revenge begets revenge in a tale of life in pre-Revolutionary New York, with its immense array of cultures and languages, from the filthy crowded streets to the Broadway mansions. The docks vibrate with commerce and opportunity, and the harbor is packed with merchant ships waiting to unload their cargos. Historical tidbits about the city (Greenwich Village served as a "country retreat" for the upper class) enhance an action-packed plot that includes forgery (responsible for prodigious contributions to the supply of paper currency), thievery, immigrant fortitude, and the unbreakable bond of friendships that evolve into "family" in this new land. Clark's (He and She, 2014) prose is vivid. Describing a Frenchwoman who will become Sarah's friend and business partner, he writes: "Geneviève's story came out in pieces, as if well intentioned short phrases had come to her tongue and no further, only to be forgotten about for moments on end … the engrossing story offers plenty of skulduggery to keep the plot moving.
Well-stocked with vibrant details about the merchant trade, this engaging Colonial tale delivers likable heroes, despicable villains, and a strong female protagonist.
Save