Gill Haygreen rated it 5 of 5 stars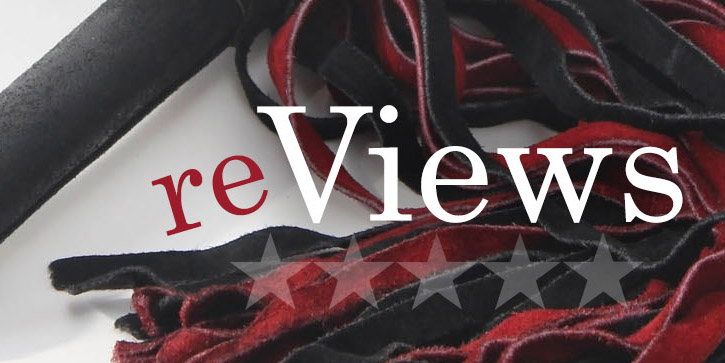 Aug 11, 2015 
on Goodreads
Shelves: 2015-reading-challenge, netgalley-reviewed, netgalley, x-rated-18-plus-alternative, erotica
I loved the honesty in the story, it pulls no punches and has a sadness about a life that can never be.
It is a slow starter, but stick with because all of the emotional turmoil that you are enduring at the beginning is very relevant to the life of Kit.
The main character, Kit Cayman is a middle aged man lying in hospital paralysed the only thing he can do is masturbate. Such despair surrounds him as he rejects everything around him. From a beginning of the end, we look back on what brought K to this finality.
K is a middle aged man having a crisis. His life is stale. A translator, working from home, he has been seeing Anna for a while, he has no real social life, he is an alcoholic, stale stale stale. Then he sees a picture of the Egyptian Princess on a website and he falls in love. He meets this Dominatrix and fulfils his fantasy of being spanked wearing a body stocking and it changes his life.
If you are looking to read details of erotica then forget it, however, if you are expecting something deeper psychologically, then this is your book. It is the real deal, it is about the cruelty of life, mid life crisis, BDSM, fantasies and fetish and trust. It is about love, and obsession.
Losing his girlfriend by telling her of his fantasies, K steps into the world of BDSM; trust and power exchange. He become obsessed with his dominatrix the Egyptian Princess, who transforms his life by understanding and fulfilling his fantasy desires. Feeling empowered he deals with his drinking, loses weight and leads a much healthier lifestyle. His whole life gets better.
Having improved his sexual desires, fulfilling it is the one thing which is not part of their relationship and is his one regret. After constantly bombarding her with writing, one day without warning, she disappears from him and passes him to her colleague CC who gives him new experiences and fulfillments although his love obsession is still with his Egyptian Princess.
Forget frivolous descriptions, this is the real deal that explores the relationship between a Dominatrix and a 'submissive' or 'bottom'. The love that comes with trust, the bond that develops between the giver and receiver. An account of just what people get from masochism experiences.
Would you move across country to follow your desires to feel alive? K did just that and meets with his Egyptian Princess once again, but was it the same?
I loved the characters of the Dominatrix, they were real people. Ordinary with a fetish side to them they enjoyed and played to make a living. There was an emotional frailty to the Egyptian Princess that made her endearing as a person.
Well thought out and well written, certainly a book that will stay in your head for a while.
Many thanks to the Publisher for a digital copy via NetGalley in return for my honest review.